We are a small boutique agency
based in Avalon on the Northern Beaches of Sydney.

Intervision Design started in Sydney over 20 years ago and subsequently moved to the Northern Beaches which means that our clients are from all over – we help lots of local businesses as well as companies from all over Sydney and we also have clients in Bali and the UK.
Our main client base is small to medium sized businesses from start-ups to more established. We have helped everyone from builders & architects to fashion & beauty to lawyers & associations.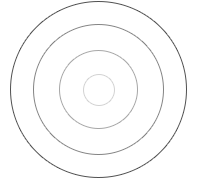 Over the years we have created 100s of logos, designed & built 100s of websites and produced everything from car graphics & company brochures, to Annual Reports and office signage.
Our Philosophy
We care about giving our clients the best design possible. We work with you to achieve this.
We care about making the whole process as simple as possible. We don't hide behind smoke & mirrors!
We care about being around & available for our clients. We go out of way to help our clients every step of the way.