What are the main benefits
to the client with our websites?

Your site is designed specifically for you :: because no two businesses are the same
We design & build each site from scratch, because no matter what anyone tells you – design IS important!!
Your site is truly Ready to Go – testing, training & tracking
We upload your entire content, test that it works across browsers, incorporate essential plugins such as Google Analytics and SEO plugins, and train you on how to update your site – you are then ready to GO.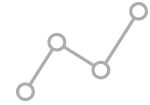 You can edit your site
Gone are the days when you needed to ask your web designer to make your site updates. All our sites are built so you can edit them yourself – add new pages, change images, add projects and more!
We teach you how to do it.
Your site is Responsive – it adapts to different screen sizes
As more websites are viewed on mobile devices – responsive sites become more necessary.
Responsive design is a scalable site, which is designed specifically for ipad, iphone and other mobile devices. The site automatically detects the device being used and adjusts size & images to best fit the browser.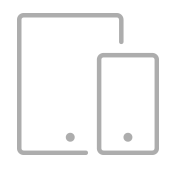 Your site is built in WordPress
All our sites are built with WordPress at their core – this allows you to easily edit your site plus adding new features is easy.

Why is WordPress so good?
200 million websites can't be wrong
It's the most popular CMS in the world.
See Stats
You can grow your site
There are 1000s of plugins which means adding features & functionality is relatively easy and cost effective.
Google loves WordPress
By design WordPress is very SEO friendly, and for all the sites we build we make it even more SEO friendly.
WordPress is safe & secure
WP is developed with security in mind and for all the sites we host we monitor and backup your site for you.
How our Process works
1
The Brief
We work with you to clearly establish your site requirements, the function of your site & the design.
2
The Design
We present layouts as jpgs for your feedback and ultimate approval.
3
The Build
We build your site on a temporary server so your current site can keep running.
4
The Content
We add the content you provide, essential plugins for tracking your site visitors, SEO so your site can be found and plugins for security.
5
The Launch
Once you give the final 'go ahead' - we launch your site live on the web!
6
The Training
We provide training on how to update your site.