SEO
There is no point in having a website if it can't be found.

If you are serious about getting your website to rank well in Google's search engine then you need a Search Engine Optimisation (SEO) strategy.
SEO is an ongoing process and entails an ON PAGE strategy, which accounts for 25%, and an OFF PAGE strategy, which is harder to achieve and accounts for 75% of your strategy.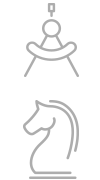 ON PAGE consists of such things as keyword research & placement in page titles, Google snippets and content, and creating quality new content such as blog posts.
OFF PAGE strategy consists of creating backlinks (i.e. links from other sites to yours) from respected and relevant websites. Directory listings, social media and online PR coverage are all gold.
All our sites come complete with webmaster tools and essential SEO plugins, but you need to do more to get found.


We can provide you with SEO training and a manual – and if you require more help we can provide it.